Welcome to the webpage for the Pasco County GMRS system. We are currently operating two repeaters in Pasco county. The main repeater is located in Blanton Florida and a second repeater is in Zephyrhills.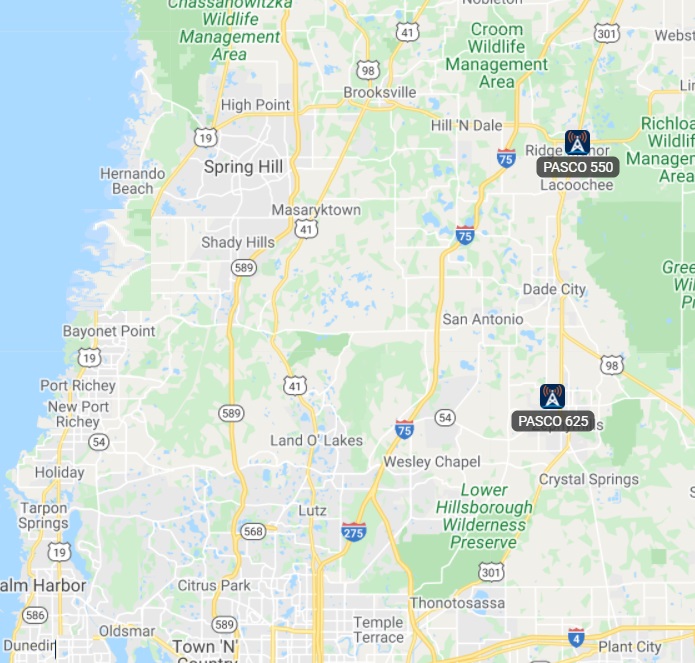 Both repeaters operate under the callsign of WQEZ401. It is an open system and available to any licensed GMRS operator.
The Pasco 550 is on 462.550 Mhz. Pasco 625 is on 462.625. A tone of 141.3 and Plus 5 MHZ split is needed.
This page is not going to be a copy of other radio pages. There is a lot of GREAT information out there already. The page will be here to be a point of contact and a place to help others that are looking to get into GMRS radio.