Welcome to the website for the Pasco County GMRS system. We have been operating 2 repeaters in Pasco county and a simplex node in Deltona.

January 2023 update —
3 new systems will be on shortly in the beginning of 2023.

Pasco 650 located in Trilby Florida
Pasco 600 located in Port Richey Florida

Pasco 675 located in St. Leo Florida NOW ON THE AIR !!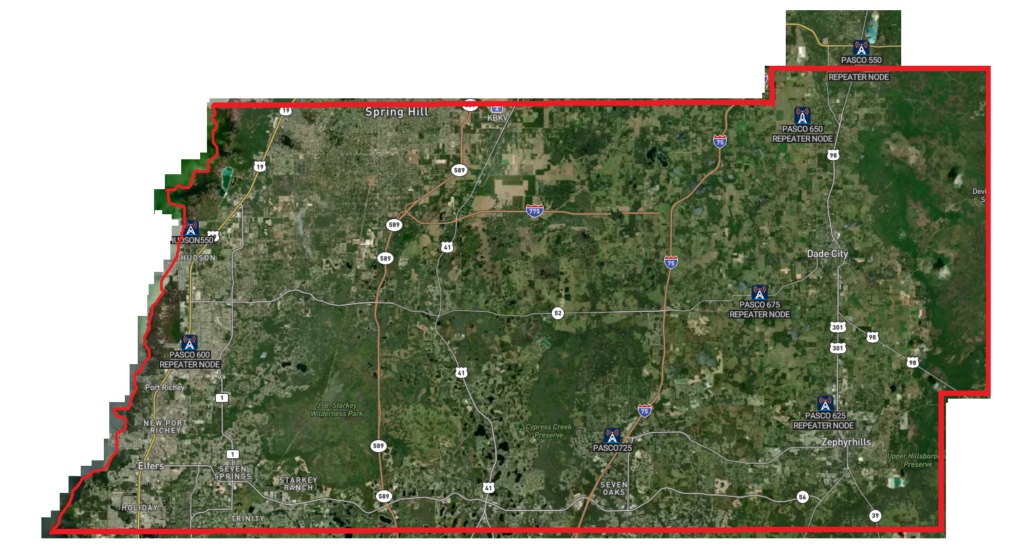 The Pasco 550 is on 462.550 Mhz. Pasco 625 is on 462.625. A tone of 141.3 and Plus 5 MHZ split is needed.

The Zephyrhills repeater operates under the callsign of WQEZ401. The Ridge Manor system is WRBM944. It is an open system and available to any licensed GMRS operator. Both are currently operating on the GMRSLive network.
We have a simplex node in Deltona ( Volusia County ) on 462.550 PL 141.3
There is a lot of GREAT information out there already. The page will be here to be a point of contact and a place to help others that are looking to get into GMRS radio.